I also finished the project I said I wasn't ready to talk much about last week.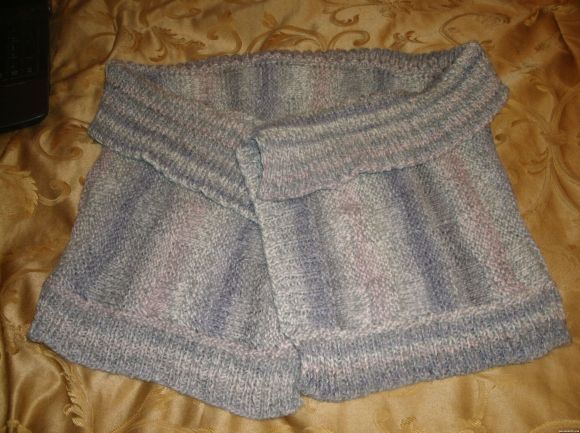 Since it is now completed and most likely in the hands of it's recipient, I can share a few details now. I made it as a prayer shawl, and the pattern is from Sally Melville's Book 2: The Purl Stitch. It was not a difficult knit, thought it did take a few repeats before the pattern became intuitive. After that, it was a pretty meditative exercise for me. And surprise! I saved a ball band, so I can tell you that it is made from three balls of James C. Brett Marble in colorway MT5.
Here is a closeup so you can see the color and texture a bit better:
The next project I am racing to finish is the pinwheel sweater. I need it finished, washed and blocked by the 20th. I'm on the body border now, with two sleeves and their borders to go. Wish me luck!! There are no Kauai vacation rentals depending on it, but I do want to wear it that night if I can finish it.
Comments »
Trackback responses to this post