I found something interesting today on the ProFlowers site. They've made a Rose Color Meanings Guide.
There's a lot more to it, but quickly, the colors and associated meaning are:
red-love
pink-admiration
yellow-friendship
white-honor
orange-passion
lavender-enchantment
Now the next time you get roses delivered
to you, you'll know what the sender was really trying to say
You know, Mother's Day is coming up quick, and If I were to be the flower sending type of dughter, I might choose pink, yellow and white for my own mother. Or perhaps these, because they combine pink and yellow in a perfect peach.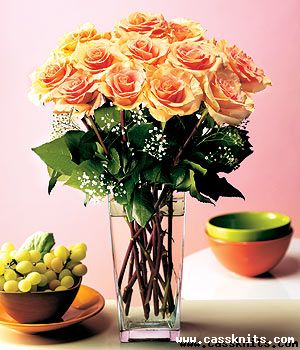 Comments »
Trackback responses to this post