Ooooh, I want that [tag]camera[/tag], that cool SIX MEGAPIXEL [tag]digital camera[/tag] from [tag]HP[/tag]! Why?

Because I have the cutest kids ever! And moments like these deserve to be captured in 6 MP.


Moments like these deserve a decent zoom.
I want a new HP camera so I can take videos! PPP is about to buy me a new ride, and I want to show it off in grand style. I want to be a catfeesh, too. Can't do that with what I have now. Ted, you've been asking me to do it. You make it sound like you mean anypostie, but I know you really want me to take that opp, so you can hear me say "catfish" in my southern accent!
I want that new camera, so I can do better [tag]yarn porn[/tag]. Just imagine this: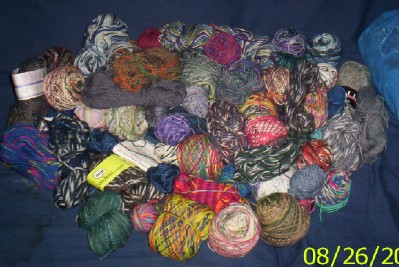 crisp enough to taste the textures. Blow it up, and you could just roll all in it. Ummm, yes, yarn porn!
I want a new camera, because I want to work on my [tag]photography[/tag] skills, and any hobby is more fun with better equipment. HP offers free photography classes and awesome tips.
I want a new camera, because I'd really like to get a memory card for each of the older children for Christmas, and let them start using the one I have.
I want that new camera because……I can ask for it, so I am!
How can you say "no" to a face like this:


Yeah, ok, it's not my face. But I looked just like that 36 years ago! And I bet that sweet HP will let me take decent self-portraits, won't it? It will probably make me look like that again, too!
This post was brought to you by HP.